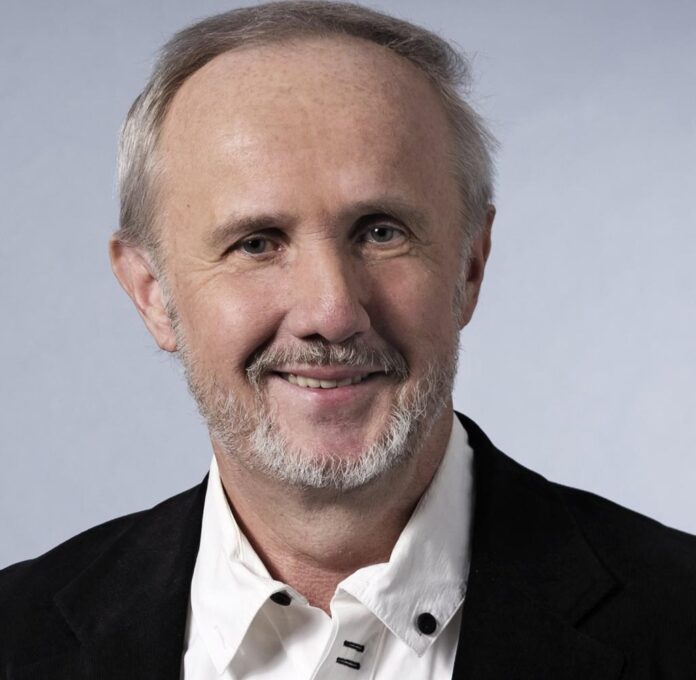 When asked how he met Margit Carstensen, the greatest of his divas next to Hanna Schygulla and Ingrid Caven, Rainer Werner Fassbinder once stated: "I met Margit in Bremen, who was the wife of the head director and had a migraine on the third floor of a house lived near the theater and didn't want to play anymore. And who, after working with me, started wanting to play again."
Throughout the 1970s she was to become the most enduring of Fassbinder's divas, and arguably the most neurotic as well. She was the fifteenfold poisoner Geesche Gottfried in "Bremer Freiheit", the rejected wife in "Nora Helmer" and the masochistic spinster in "Satansbraten". Above all, however, she was Petra von Kant, and as such she is one of the central figures of the Fassbinder cult; Fassbinder admirer François Ozon recently revived it in his film "Peter von Kant".
With Ozone, Peter von Kant is a director of Fassbinder-esque berserkerness, and that is only logical, because Petra was also a Fassbinder cipher in "The bitter tears of Petra von Kant" in 1971. The prevailing interpretation is that the lesbian Petra was an alter ego of Fassbinder himself; Irm Hermann played Marlene herself, her master's servant, and other roles pointed to key figures such as Kurt Raab, Peer Raben and Günther Kaufmann.
The action takes place exclusively in the luxurious Bremen apartment of the rich fashion designer Petra von Kant, who lives there with her secretary Marlene. Kant meets the young model Karin (Hanna Schygulla) and the two become a couple. But Karin gets tired of Petra's claims of ownership and moves out again, and the servant also leaves her employer at the end.
The "Bitter Tears" is a study of mutual dependence, self-deceptive passion, wild rage and deep despair, a melodrama unparalleled in German cinema. The decorations are artificial, the robes are artificial, the entire apartment is artificial, and the most artificial character is Margit Carstensen, declaiming as if in a theatre.
There are – now as then – critics who accuse the film of misogyny, but like many Fassbinder films, it is not at all about a battle between the sexes, but rather a study of power relations. The really important thing is the end, when the maid quits the service, but whether that is the way to freedom is doubtful, because Marlene is not used to freedom and is probably just looking for a new slave position.
Margit Carstensen in the Fassbinder "family" was also inevitably exposed to the balance of power. The head of the family set up clear hierarchies for work and private life, also very publicly, in an interview from 1973 about his temporary wife Ingrid Caven: "It was difficult with Ingrid because she puts in so many personal things that it's so scary in terms of work little comes out… It's just not enough for her to be married to me, she wanted to have the same status as an actress that Hanna Schygulla or Margit Carstensen have, but of course she can't have that, especially not when she demands him."
For Fassbinder, his human environment was disposable. During "Satansbraten" he fell out with cameraman Jürgen Jürges and instead brought in Michael Ballhaus, with whom he had fallen out once before. That always had something to do with the private life of the others, which Fassbinder approved or disapproved of.
At the time, Carstensen was living with an Indian softie named Krishna, who promised her peace of mind – but Fassbinder didn't need Margit as a gentle lamb. For her role as a humble groupie, he put glasses on her with lenses so thick they bordered on optical torture. In an interview on location, Carstensen referred to her professional skills: As an actress, you can "basically only make one offer to the director that is really right… It's not possible to just offer different things like a comedian."
However, Fassbinder was not at all interested in actors who only offered him one, their version of a role, and so his relationship with Carstensen deteriorated. "There was mistrust between us," she later recalled, "and I became more and more shy about my acting offers; I was very uptight inside, and he was able to encourage that a lot – he also worked with such psychological means."
He cast her a few more times after that, but she realized she had to find her own way. In 1977 she was engaged by the State Theater in Berlin, in 1982 she moved to Hansgünther Heyme in Stuttgart and in 1995 to Leander Haußmann at the Bochum Theatre. She played guest roles on all major German-speaking stages, such as the Munich Kammerspiele and the Vienna Burgtheater.
She shot twice with Christoph Schlingensief, in "100 Years Adolf Hitler – The Last Hour in the Führer Bunker (1989) she embodied Magda Goebbels; in the media satire "Terror 2000" (1992) she played a female detective. She liked to keep the post-Fassbinder generations busy, including Romuald Karmakar, Chris Kraus, Oskar Roehler, Detlev Buck and Frauke Finsterwalder.
She never quite let go of her Fassbinder decade. In the Lake Constance crime scene "Why is it worth living for" seven years ago, she played a trio of old ladies with Fassbinder colleagues Hanna Schygulla and Irm Hermann, who become murderers for moral reasons. It was her last appearance. Now Margit Carstensen died at the age of 83 in the Schleswig-Holstein Heide, not far from her birthplace Kiel.