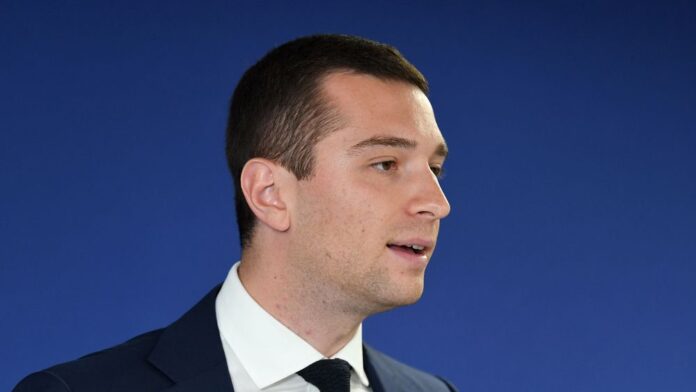 "I do not believe that there is a political line different from that which we have carried with Marine (Le Pen) for a year", assured the MEP during his first press conference since his election. "As for seeing identities return, I'm still waiting for the names to be given to us", he added, denouncing a "little music". "Who are these horrible identities?" he quipped.
He defended the personalities appearing in the new party bodies, either elected or appointed by himself, as "people who are legitimate". "We must not make foam with nothing", he was annoyed, regretting to have become in the comments "in 24 hours, the holder of the radical line, an identity, the cantor of the re-demonization" of the National rally.
Elected on Saturday with 85% of the vote (71% participation) against Louis Aliot, the one who was previously the acting president of the party indicated that he was also "the one who signed the letters of exclusion (identity) during the campaign presidential".
During the internal campaign, the mayor of Perpignan recalled that Jordan Bardella had taken over the "great replacement theory" in August 2021, while Marine Le Pen expressed several times her circumspection of the expression and its concept.
"If Marine (Le Pen) entrusted me with all of her responsibilities, it is because there is between us not only a relationship of trust but an ideological continuity that I claim and that I assume" , he repeated.
"I do not intend to re-demonize the National Rally, on the contrary I do not intend to return to the National Front and continue to normalize, to open up the National Rally", he promised again.