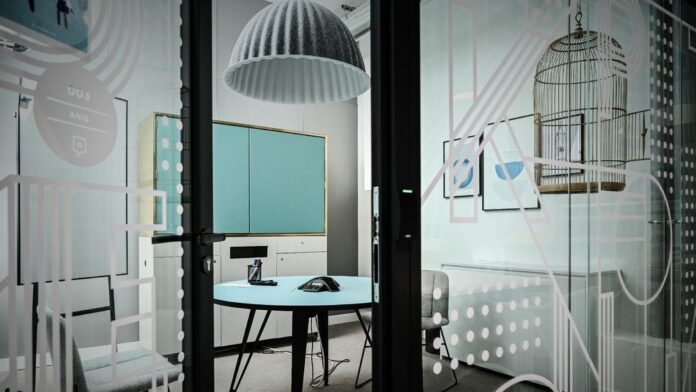 With its new generation buildings equipped with coworking rooms or restaurants, its renovated apartments or houses offering spacious rooms and a plethora of services – sports hall, cinema or cooking classes – shared housing has been transformed.
Popular with students because of the often exorbitant cost of real estate in some cities, it is now open to workers "in transition" professionally.
"Young people postpone their acquisition decision" for questions of "budget and freedom", explains Benoît Joubert, one of the co-founders of The Babel Community, which offers buildings mixing "coliving", with multiple shared spaces, and coworking for local entrepreneurs.
It is therefore no longer rare to see thirty-somethings trying to live in sharing for a few months to take the temperature of a city, notes Benoît Joubert.
That's what Pauline, 28, did. Seasonal in animation, she settled in a roommate in the suburbs of Nantes between two contracts in the fall. "It saved me the steps" of the internet, electricity and the purchase of furniture, she explains.
– Like a studio –
France took the flatshare train well after the Anglo-Saxon or Asian countries. In question, a "lack of suitable products" and the reluctance of owners, says Sébastien Champion, director and founding partner of the network of Colocatère agencies.
If shared accommodation is widely associated in the common imagination with the film "The Spanish Inn" (2002), this is however not what tenants are looking for, warns Mr. Champion.
And in particular the wealthiest, who wish to take advantage, in addition to large common rooms, of private spaces resembling more a studio than a homestay.
Some are nevertheless still forced to share a bathroom, because the price of these new forms of shared housing, in decorated and renovated accommodation, is close to or even equal to that of classic studios.
For less than ten years, colocation or coliving companies have multiplied and stepped up initiatives to attract new tenants, particularly CSPs.
La Casa has chosen to offer themed houses for its tenants, most of whom are active with an average age of 30, according to its founder and CEO, Victor Augais. Casa "green" with a large garden, Casa "des chefs" for gourmets or Casa "sportsmen" with gym…
Applications are pouring in, with an average of "eight applications per room" available, according to Mr. Augais.
– Open to seniors –
Corentin Durin, 26, rented a fully equipped room there when he got his first permanent contract. "I am a sociable person, I did not want to live alone" in a maid's room or a small Parisian studio, he explains.
The "included services avoided problems" between roommates, he further explains, in particular the passage of a cleaning lady twice a week in the common areas. Financially, these new habitats can be "more expensive" than a classic roommate, he confirms, but the benefits mean that he "find his way around" anyway.
In addition to this audience of young working people, Casa is due to open next spring to seniors, via two houses in the Paris suburbs. A response to the "need" to find an alternative to Ephad, assures Victor Augais.
Elderly people who are "still autonomous" will share common spaces there, taking advantage of adapted rooms.
An idea already implemented by the company CeteFamille which offers, on the outskirts of large cities, shared accommodation for eight seniors, permanently assisted by carers.
This formula makes it possible to set up "where the big operators do not go" and to "bring home help services back" in rural areas "which are often white areas", notes Paul-Alexis Racine Jourdren, its president and co-founder.
Originally, CeteFamille provided foster care, which made it possible to guide a senior in a foster family.
"But we had a lot of requests and not enough families", explains Mr. Racine Jourdren, while the elderly demanded "proximity, security and social ties". In the end, it was the roommate that prevailed.