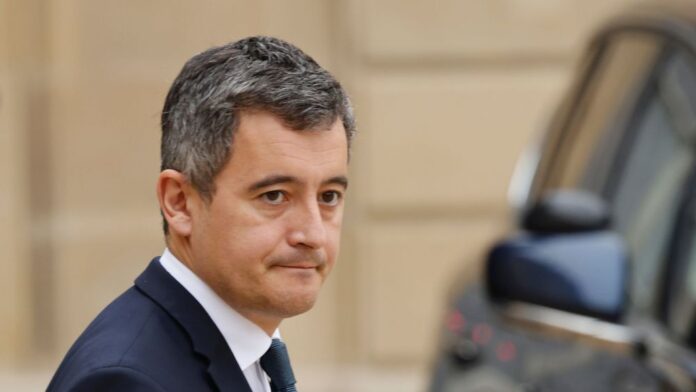 "This is an informal meeting, not a political one", insists from the same source, a month and a half after the postponement of a visit by the Minister of the Interior to Corsica as part of a cycle consultations on the future of the island.
The autonomist president of the executive council of Corsica, Gilles Simeoni, said Monday evening in a press release that he had two meetings scheduled for Tuesday in Paris, one with Mr. Darmanin and the other with the president of the National Assembly, Yael Braun-Pivet.
The principle of the meeting with the Minister of the Interior had "been decided upon immediately after the judgment rendered on September 29 by the Paris sentencing chamber concerning the refusal of conditional release of Pierre Alessandri", underlined Mr. Simeoni.
Mr. Alessandri, 64, was sentenced to life in prison in 2003 for the murder of Corsican prefect Claude Erignac and has been on parole since 2017.
The refusal of his conditional release had aroused the "indignation" of the elected members of the Assembly of Corsica who had called on the government to "recreate the conditions" of "mutual trust" to continue the dialogue between the State and the representatives islanders on the future of Corsica.
In the absence of conditions for "a serene debate", Gérald Darmanin had immediately postponed a trip planned for the beginning of October during which he was to discuss the issue of waste and energy, in the presence of the Minister for Ecological Transition and Territorial cohesion Christophe Béchu.
Mr Simeoni added that the "tete-a-tete" which is to take place on Tuesday "[aims] to take stock of the overall political situation".
It had been confirmed the day after the invasion of the Assembly of Corsica by around fifty activists from associations for the defense of prisoners, according to them "political", who demanded the vote of a motion asking the State for a "strong act "concerning these detainees. This solemn motion had effectively asked the State "for political acts so as to create the conditions for the resumption of the process in progress".
The Corsican official also specifies that the second meeting with the President of the National Assembly, Yaël Braun-Pivet, will be "an opportunity for a broad overview of relations between Corsica and the State, including the question of the parliamentary commission of inquiry into the circumstances" of Yvan Colonna's fatal attack.
The interior minister, who pledged in March to discuss the island's future until potential autonomy, set up a strategic committee in July, four months after the deadly attack in prison of the Corsican independence activist Yvan Colonna, member of the Erignac commando sentenced to life imprisonment, which had sparked violent demonstrations on the island.
This consultation cycle must be spread over a year, with one meeting every six weeks.