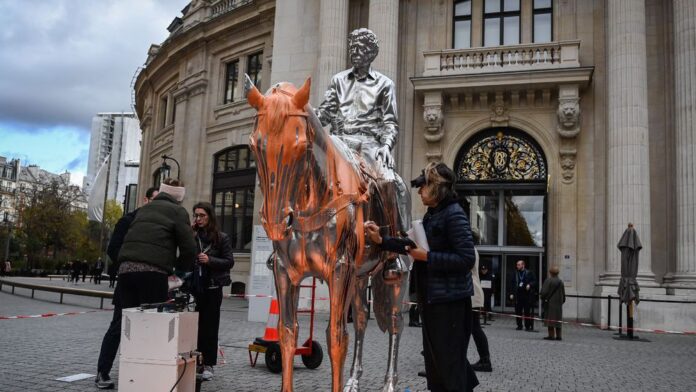 The environmental movement "Last renovation", whose activists have been mobilizing for several weeks in France by blocking roads, interrupting shows or matches, claimed responsibility for this action on Twitter.
The "Horse and Rider" sculpture, representing a man on horseback and located on the forecourt of the Bourse du Commerce in the 1st arrondissement of Paris, was sprayed with orange paint.
"Eco-vandalism is going up a notch", was indignant on Twitter the Minister of Culture Rima Abdel Malak, who went there to inspect the sculpture, thanking the "restorers who intervened quickly" .
"Art and ecology are not contradictory. On the contrary, they are common causes!", She added.
"Last renovation" is part of the A22 Network, present in 11 Western countries and multiplying shock actions for several weeks to denounce climate inaction and demand strong action from governments.