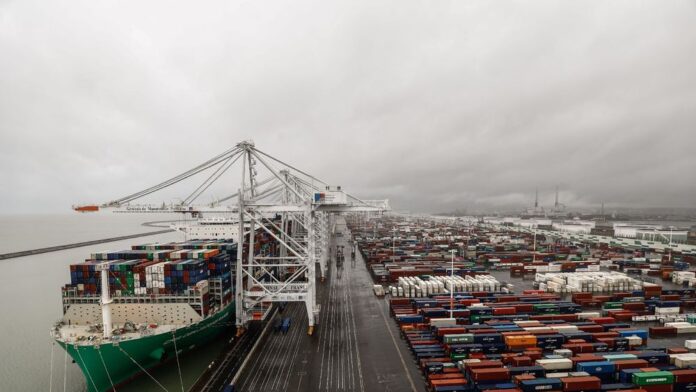 Cumulatively over twelve months at the end of September, the French trade deficit appears at an unprecedented level of 149.9 billion euros, in the wake of a continuous deterioration in monthly figures since the end of 2020.
In the first nine months of the year, it has already largely exceeded the historic record already set last year at 85 billion euros, as well as the symbolic bar of 100 billion euros.
In September, "imports which continue to increase sharply and moderate growth in exports this month explain this decline", detail customs in a document taking stock of foreign trade and published on Tuesday.
Imports thus peaked at 68.5 billion euros, an increase of 1.6 billion euros, while exports increased by 700 million euros, to 51.7 billion.
Customs specify, however, that "the increase in imports and exports in value is mainly driven by the growth in the prices of traded goods", at a time when inflation has increased sharply in France and around the world.
Over the nine months of the year, prices increased compared to the first nine months of 2021 by 24.4% for imports and 16.8% for exports, for values ​​which increased respectively by 27. 5% and 16.7%, according to its projections.
With regard to energy, the balance of the trade balance widened to 12.5 billion euros against 11.7 billion the previous month, under the effect of a further increase in imports of 6.7 % after 9.6% the previous month.
The deficit for August was revised upwards to 15.9 billion euros against 15.5 billion initially calculated.