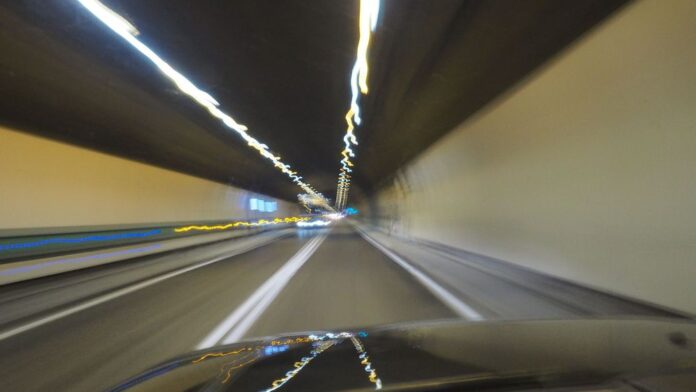 Built almost 60 years ago, used daily by thousands of cars and heavy goods vehicles, this 11.6 km long two-way tunnel "is entering a phase where major renovation work is needed", in particular rehabilitation of the vault, explained Grégory Schwarshaupt, deputy director of the Mont Blanc Tunnel in an interview with AFP.
A first stage, called "test phases", will lead to the total closure of the tunnel for 3 and a half months in 2023 and 2024, from September to December to renovate 600 meters of vault at each intervention.
The precise timetable for closures, made necessary by the dismantling of a large part of the safety equipment, should be communicated in early 2023, according to the operator.
"Without these test phases, it is impossible for us, and even inconsiderate, to announce today any program of major work" to be carried out, explains Mr. Schwarshaupt.
While, on the other side of the Alps, Italian officials are worried about possible closures "three months a year for 18 years", "today there is no preferred scenario, it's too early" , says the manager.
Thanks to the tests, the operator hopes to "minimize the impact on the Franco-Italian link" by optimizing the procedures. "For other construction sites, we have managed to find solutions to do it at night," explains Grégory Schwarshaupt.
The tunnel sees approximately 1,500-1,700 heavy trucks per day all year round, while light vehicle traffic fluctuates between some 4,000 cars/day in October-November and peaks of 8,000 in the summer. Hence the choice of the autumn season for the closures planned for 2023 and 2024.
On the Italian side, economic circles are already worried about the future construction site when "92% of goods exported to France are exported by road", as Ivan Russo, director of the public company RAM in charge of mobility, recently recalled. sustainability at the Ministry of the Economy,
"The hypothetical planned closures of the Mont Blanc tunnel, three months a year for 18 years, risk bringing the Italian economy to its knees, which largely relies on road transport", warned the president of the Italian association. road hauliers Conftrasporto-Confcommercio, Paolo Uggè.
"Closures of three months a year for the next 18 years are scheduled. (…) If the project is confirmed, it would be a very hard blow for all of the North-West" of Italy, estimated for his part the president of the employers' lobby Confindustria, Carlo Bonomi.
"I believe it is necessary at this stage to immediately start construction of the second tube of the tunnel. But France is opposed to it and we have doubts about the future," he said.