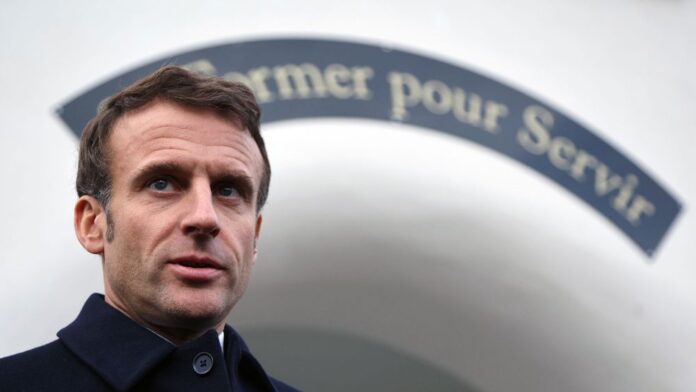 "To fulfill our ecological ambition, I want us to have a great national ambition: in ten large cities, in ten French metropolises, to develop an RER network, a network of urban trains", explained the head of the State in a sequence posted on YouTube, in which he answers questions from Internet users on ecology.
The Regional Express Network (RER) brings together regional trains circulating in Ile-de-France at a high rate. It has steadily expanded since the 1960s.
"The RER is not only in Paris", pleaded the president. "It's a great goal for the ecology, the economy, the quality of life" in cities "where there is thrombosis, too much traffic", he added.
According to his entourage, it is a question of ensuring that in these large "congested metropolises, people who have commuter journeys can do them without a car, by decarbonizing their journeys thanks to these metropolitan RERs".
Emmanuel Macron limited himself to setting the objective, without setting a timetable or quantifying the necessary investments.
It is Prime Minister Elisabeth Borne, in charge of ecological planning, who will have to detail and then supervise these major works, said the Elysée.
The presidency recalls that the mobility orientation law passed under the previous five-year term paved the way, with around fifteen projects under study or at the reflection stage. It is therefore a question of "accelerating" to give priority to ten of them, adds an Elysian adviser, evoking among the probable cities selected Lille, Bordeaux, Lyon, Grenoble and Aix-Marseille.
– YouTuber president –
Bruno Gazeau, president of Fnaut (National Federation of Transport User Associations), said he was "very favorable" to the project, which he "discovered".
The official told AFP that he had already proposed to the government "a call for projects on metropolitan RERs, thus forcing metropolises and regions to agree".
"We will have to increase the budget of SNCF Réseau. Let's wait for the details," he added.
The socialist president of Occitanie, Carole Delga, also welcomed the initiative. "The call of the regional presidents for a rail New Deal has been heard," she said, insisting on "quickly" achieving "concrete actions".
In October 2020, SNCF Réseau had submitted to the government a master plan presenting a plan for the major railway nodes, at the request of Elisabeth Borne, then Minister of Transport. Objective: to develop new metropolitan services ("SEM" for metropolitan express services or "RER" for regional express network).
Concretely, Bordeaux Métropole has been thinking for some time about a "metropolitan RER" with the help of the department in particular. The 2020 recovery plan thus provided an envelope to better prepare for the launch of these "RER" in Bordeaux, but also Lille or Strasbourg.
The presidential announcement comes as Emmanuel Macron has gone to the front line to try to defend his environmental record in France.
While he had promised before his re-election to go "twice as fast" to reduce greenhouse gas emissions, by making ecological planning a priority, environmental activists and the left-wing opposition believe that his actions still fall short.
Suddenly, after his participation in the COP27 on the climate in Sharm el-Sheikh and a meeting at the Elysée to push the French industrialists who emit the most CO2 to hasten their "decarbonization", the Head of State turned into a youtuber to personally defend his action in videos with an offensive tone and nervous editing.
Some in his camp see it as the observation of a Prime Minister who is still too "techno" on this subject, and of Ministers of Energy and Ecological Transitions, Agnès Pannier-Runacher and Christophe Béchu, who are not "hyper visible".
Elisabeth Borne "she arbitrates, she pilots, she explains things a little more complicated and technical and she gives the roadmap", says, with diplomacy, a minister. Emmanuel Macron, he, "comes out of techno", "it's educational", he boasts.