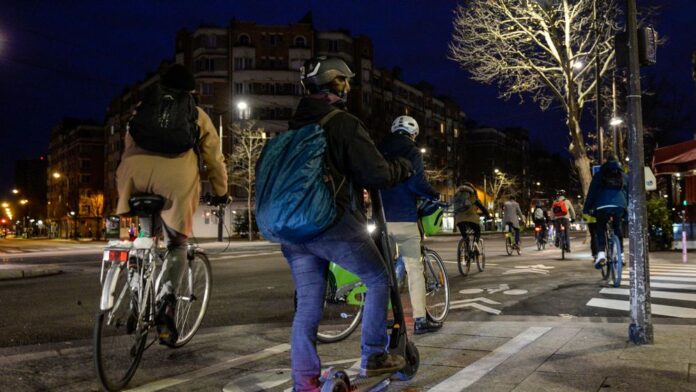 Created in 2001, put on hold in 2008 then reinstalled in 2012, this body for consultation and proposals made up of 67 members (elected officials, representatives of the State, associations, doctors, companies, etc.) is considered to be the "parliament". road safety.
Meeting in plenary session on Monday, the CSNR will make nine recommendations to the government, of which No. 7 provides for "legally defining the sidewalk as being part of the public road reserved for traffic and pedestrian use".
The body also wants to "clarify that the sidewalk is physically separated from the roadway in order to be identifiable and detectable by all users".
This recommendation comes as the city of Paris, where 15,000 self-service scooters are available, questions their "cost/benefit ratio" and their "environmental cost", in the words last week of David Belliard, the mobility and roads assistant.
The 15,000 Parisian scooters will thus be equipped with a license plate on the rear mudguard, as in Grenoble or in Germany, in order to help the police to better verbalize the offenses.
The CSNR has been chaired since 2017 by Yves Goasdoué, Mayor of Flers (Orne). The interministerial delegate for road safety, Florence Guillaume, will be present on Monday at the plenary session of the Council and must comment on the recommendations adopted.