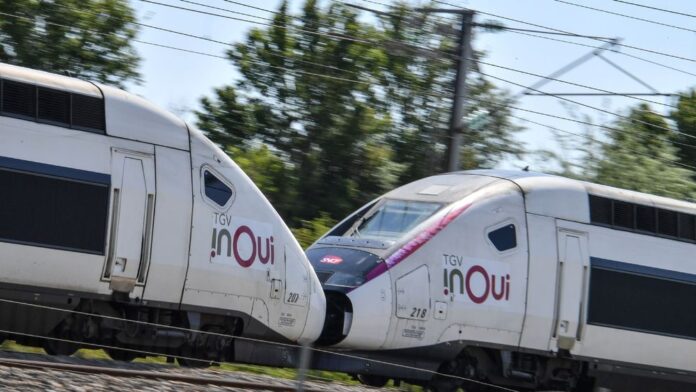 This increase will concern tickets purchased at the last minute or the most requested journeys as well as professional journeys. The prices of Intercités journeys will also increase by 5%, subject to validation by the State.
SNCF Voyageurs has however set up a "tariff shield" on tickets for the TGV Inoui, purchased in advance, which will not increase.
The Ouigo price list (one TGV in five) will not change either, as well as the maximum prices guaranteed by the Avantage card or the Max young and senior subscriptions, at 79 euros per month.
On a Paris-Rennes, for example, the Ouigo ticket purchased in advance will remain at 16 euros, the Inoui at 20 euros and the ticket purchased with the Avantage card at 39 euros maximum.
"Our objective is that the most sensitive populations and young people are protected" from the increases, explained the CEO of SNCF Voyageurs, Christophe Fanichet, echoing the government's requests.
"We are facing a significant increase in our costs for 2023, of around 13% despite all our productivity and savings efforts" due "in particular to the increase in the cost of energy", underlined Mr. . SNCF Voyageurs "will bear half" of these increases, i.e. several hundred million euros, to "protect purchasing power", "defend the attractiveness of the train" and "continue to allow the development of the TGV ", he clarified.
The Pro Business fares in 1st class, the Liberté fares and all the fares offered to companies will increase by 5% on average, as will the active Max subscription (home-work by TGV).
The exchange and refund conditions will also change on February 1, and for everyone. Their relief with the health crisis, with free exchanges up to D-3, gave rise to a "tripling" of exchanges a few days into the journey, multiplying the number of empty seats in the trains, argued SNCF Voyageurs .
Exchanging your ticket will now cost 19 euros from one week before departure. "The objective is to release seats early enough for other customers to buy them back," said Alain Krakovitch, director of TGV-Intercités.