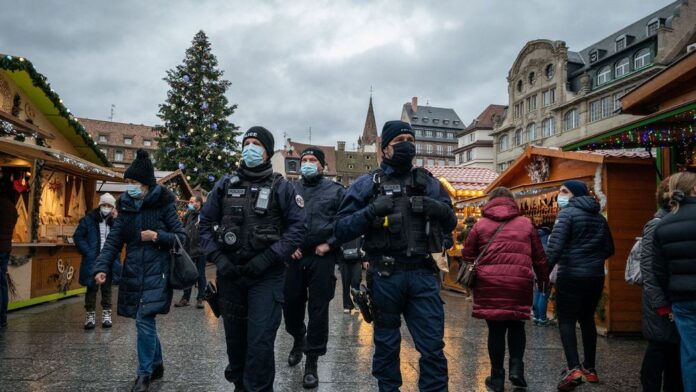 "If we add up all the forces, more than 1,000 people will be mobilized every day to ensure the security of the Christmas market", explained the prefect of Bas-Rhin, Josiane Chevalier, during a conference of hurry.
"It is a major concern for us that security is at the heart of the festivities," she added.
In 2018, the event was bereaved by an Islamist attack that killed five people.
The prefect reported the mobilization of six units of mobile forces, i.e. "nearly 350 agents", and a team trained in "mass killings", personnel from the border police and municipal police, Sentinel patrols, canine resources, 400 firefighters and members of civil security, or even a team of deminers.
"We are renewing the security system of last year, which seems to us to have proven itself", underlined the mayor (EELV) Jeanne Barseghian. "This system provides a high level of security for everyone, while maintaining life in the city in this very busy period."
For this 452nd edition, scheduled from November 25 to December 24, the organizers expect "nearly two million visitors".
The entire security system must allow "to have an extremely strong reactivity in the event of an incident, less than a minute", specified the deputy departmental director of public security, Dominique Rodriguez.
The strongest health constraints, in particular the systematic control of the health pass in certain spaces, imposed in 2021, have been abandoned. Wearing a mask nevertheless remains "recommended", underlined the prefecture.
Jeanne Barseghian also announced the holding of a commemoration of the 2018 attack, on December 11, and mentioned "the organization of a tribute concert", without specifying a date.